Main content starts here, tab to start navigating
Menu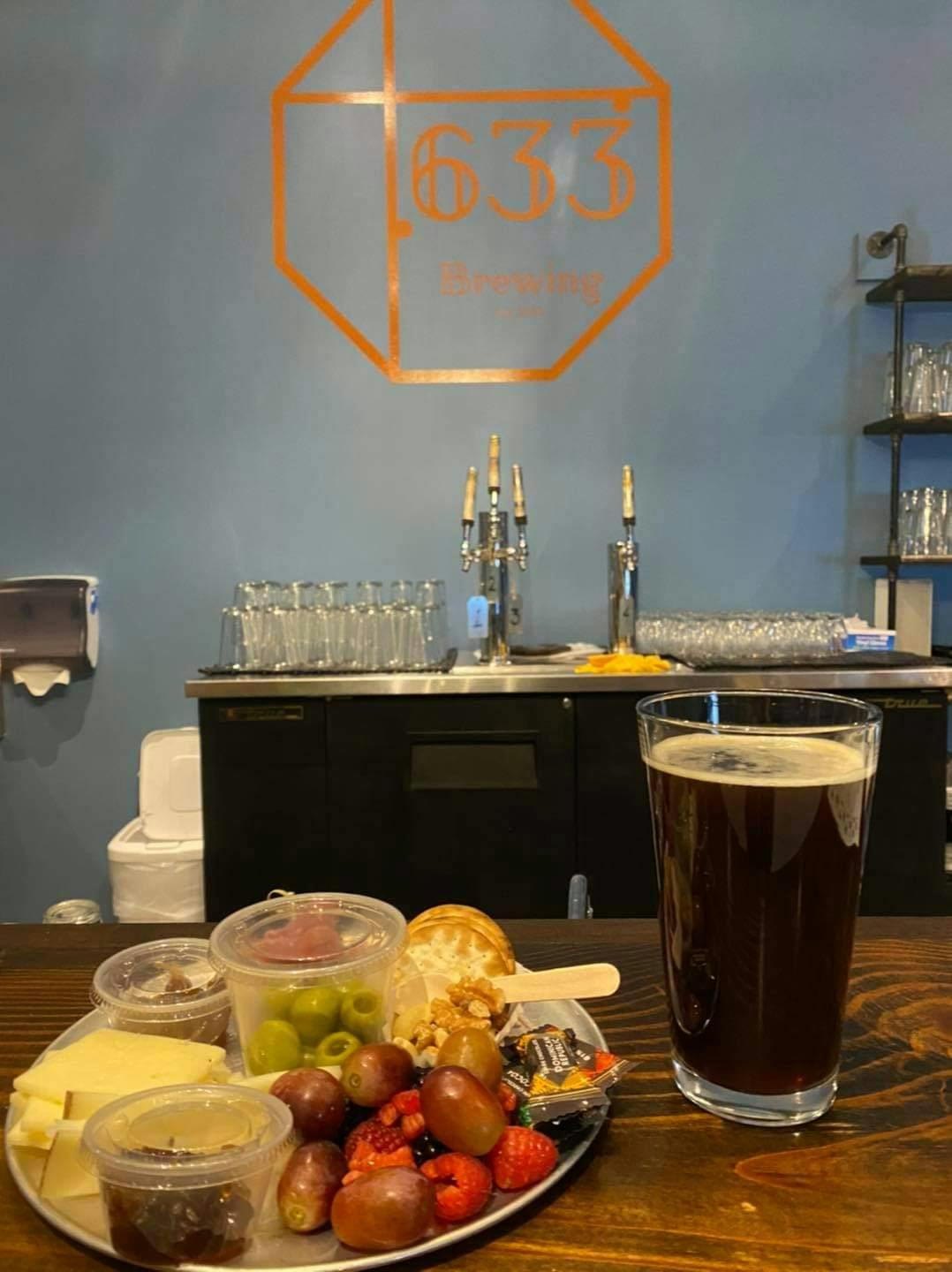 High Rock Berliner Weisse
5 oz $3| 12 oz $5|16 oz $6|32 oz $12|64 oz $24
A refreshing tart weisse beer. Enjoy it plain or with a puree added.
For The Fallen
|16 oz $6
This amber ale was brewed on 9/11 with fellow veterans to benefit the franklin county area veterans outreach fund. $1 from every pint served will be donated to the Franklin County Veterans Affairs Outreach Fund. Only served in 16 oz ( not available for beer flights)
LHS Hefe #1
5 oz $3| 12 oz $5|16 oz $6|32 oz $12|64 oz $24
Our first Hefeweizen is well balanced with notes of Clove and Banana
Geiser's Pumpkin Ale
|16 oz $4|
A pumpkin style beer that's light and crisp with a pumpkin forward taste with notes of pumpkin pie spice and cinnamon.
Geiser Brown Ale
5 oz $4| 12 oz $6|16 oz $7|
This popular British inspired Brown Ale has a rich brown color with notes of caramel and toffee, rounded out with a sweetness derived from brown sugar added towards the end of the boil.
William Robert "Billy Bob"
5 oz $3|12 oz $5|16 oz $6| 32 oz $12| 64 oz $24
American Ale Our flagship American Ale is lightly hopped with Cascade hops and fermented with a neutral yeast that provides a light. clean finish that is perfect for any first time or seasoned craft beer drinker.
BVG Light
5 oz $3|12 oz $5|16 oz $6| 32 oz $12| 64 oz $24
American Light Ale Our very 1st commissioned beer brewed for it's name sake Bill Van Gilder is light and crisp with an ever so slight sweetness on the back end. If you're a light beer drinker this one is for you!
Beer Cocktails
Pumpkin Pie Macchiato $6
with Geiser Pumpkin w/ cold Foam
High Rock Island Breeze $6
Tropical Punch w/High,Rock Berliner Weisse
Fruit Purees May Be added $1 per Pump See Server for Availability
Download PDF
Limited Cocktail Menu
*Limited Mixers Available:
Check with Server to Confirm Spirit Availability Single|Double
David E. Straight Double Oaked Bourbon $7 | $14
David E. Straight Bourbon Black $7 | $14
David E Straight Bourbon Yellow$6 | $12
Hidden Still Vodka $6 | $12
Hidden Still White Rum $6 | $12
Hidden Still Aged Rum $6 | $12
Hidden Still Agave $6 | $12
Hidden Still Gin $6 | $12
Varies. Please See Board for Updated list.
We generally keep a variety of sweet and dry PA wines at the brewery